Hi everyone! This is my first ever post targeted at business owners, and I am extremely overwhelmed to do so. Here are some benefits of social media marketing for your business that I will be sharing with you today.
So let's get started.
Social Media Marketing, abbreviated as SMM, is a form of internet marketing that helps create and share content on social media networks and helps businesses in marketing and branding. Activities such as posting text and images, videos, and content that drives audience engagement are all part of Social Media Marketing.
Today social media has become an indispensable part of all of our lives. It is so vital that 97 percent of marketers use social media and 78% of salespeople outsell their peers with the help of social media for their business.
However, I believe that even a well-planned social media strategy would either make or break a brand.
Let me give you a quick example here of the personal branding of Lady Gaga. She became a massive hit, and social media played a major role in the boom of her stardom.
Another example I would like to give here is e-commerce or travel business. These are highly visual businesses and can get value if they have a strong presence on Instagram or even Pinterest.
So whether your business is small or large, either online or offline, social media offers great opportunities and advantages for every business running out there in the market.
These are some of the advantages of using Social Media for your Business:
1. Increase the traffic
If you do not market your business on social media, your traffic or, to be precise, your inbound traffic will be restricted only to your usual customers or clients.
In this competitive world, people familiar with your brand or business are likely to search for the same keyword you would rank for! If you choose not to use social media as a part of your marketing strategy, I believe that it would be challenging for you to reach out to anyone outside your loyal customer circle.
To put it more simply, I would say that social media is nothing but a melting pot of various kinds of individuals with different backgrounds and different behaviors.
Different individuals mean different ways of thinking and cultivating different demands. So, synchronizing your content on various platforms would rather allow these different kinds of individuals to reach out to your business organically.
Social media helps you enhance your experience and make it visible to a larger extent. If you market on social media, you can simply open your business to various versatile audiences worldwide.
By commenting or reverting to your audience's queries, you create more engagement which further educates your customers about your work and services and ultimately brings in more traffic to your website.
Hence, Increasing traffic is one of the primary benefits of social media marketing.
2. Increase Your Brand Awareness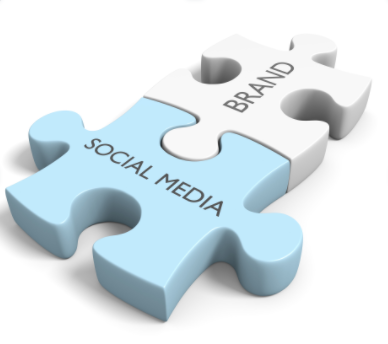 A quick recap for those who are not aware of what it is Brand Awareness.
Brand awareness is nothing but how one can recognize a brand. Brands that have good brand awareness are regularly brought up in conversation and are also the big players in the decision-making process.
Today, Brand recognition is one of the most important things that any business craves. Social Media can help your brand to get supercharged for brand awareness.
Also, Social Media has the upper hand over traditional media simply because it helps your brand grow more quickly and easily. It helps your business leverage and protects your brand's awareness on various social media platforms.
Social Media thus helps a lot to increase your brand awareness which is also the second important benefit of social media marketing.
3. Track Your Competition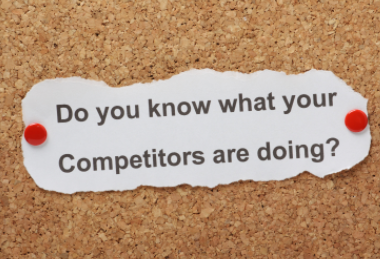 Social Media Channels allow us to keep businesses up to date and create awareness of the latest things happening in the industry.
There is always a great chance of learning from your competition. Your competitors might be aiming to get the same results as yours, and hence it is worth monitoring them. By doing this, you can find out how your business can do better and get better across the board.
So by using a good social media marketing strategy, you can keep track of what your competitors are doing and try to excel in your business.
4. Boost Your Sales: One of the Important Benefits Of Social Media Marketing
Social media can help you sell everything you want desirably regardless of what you want to sell. As the days pass by and the growth of social media is simply increasing, various social sales tools are also evolving. Return on Investment (ROI) needs to be taken into consideration here.
If you have a good strong social media strategy, it will positively affect sales as it will help increase the business exposure and build a trust bond with your customers.
People start talking about your services and products to a wider audience, and when you begin to interact with these customers and create a bond, it further brings in more sales.
Your motive is to convert the user into a customer or sales at the end of the day.
5. Reputation Management
If you are running a business, you must be aware that a negative comment can harm your business to a great extent.
For one unsatisfied customer, there is a tendency that you can lose ten potential customers. Hence a business with a good online presence may also need a reputation management team to track social media activity.
Let's look at an example here of Vodaphone (Indian telecom), a popular brand in social media forums. If you mention them on a social media platform, you will get an instant revert from someone associated with the firm. The sole reason they revert is that they do not want to destroy their image due to negative comments or rumors of poor business practices.
I said before that social media can either make or break a business. But if you maintain a consistent social media presence, you can maintain a good reputation and build a strong image of your business.
So if there is someone who is saying something about your business that is not true, then make sure that you share your side of the story politely and professionally. If someone is pouring in praises, then do not forget to thank them with your kind words.
Reputation Management is one of the benefits of the social media marketing that needs to be catered to by the businesses themselves.
Conclusion
I would conclude with a quote by Corey Eridon, Inbound Manager at Hubspot.
"Marketing is about telling good stories. Social Media Marketing is about getting your customers to tell them for you".
It is essential to consider which platforms are a good fit for your business, and you should invest your time and skills in the platforms where you are most likely to reach and engage with your customers.
If you are on the right track, you will surely benefit and grow your business with the help of social media marketing. The benefits of social media marketing are immense, and if you use social media marketing appropriately, it will definitely help you succeed and grow your business.